Time for another review! Today I am going to share with you a subscription box great for Catholic families, the Mass Box.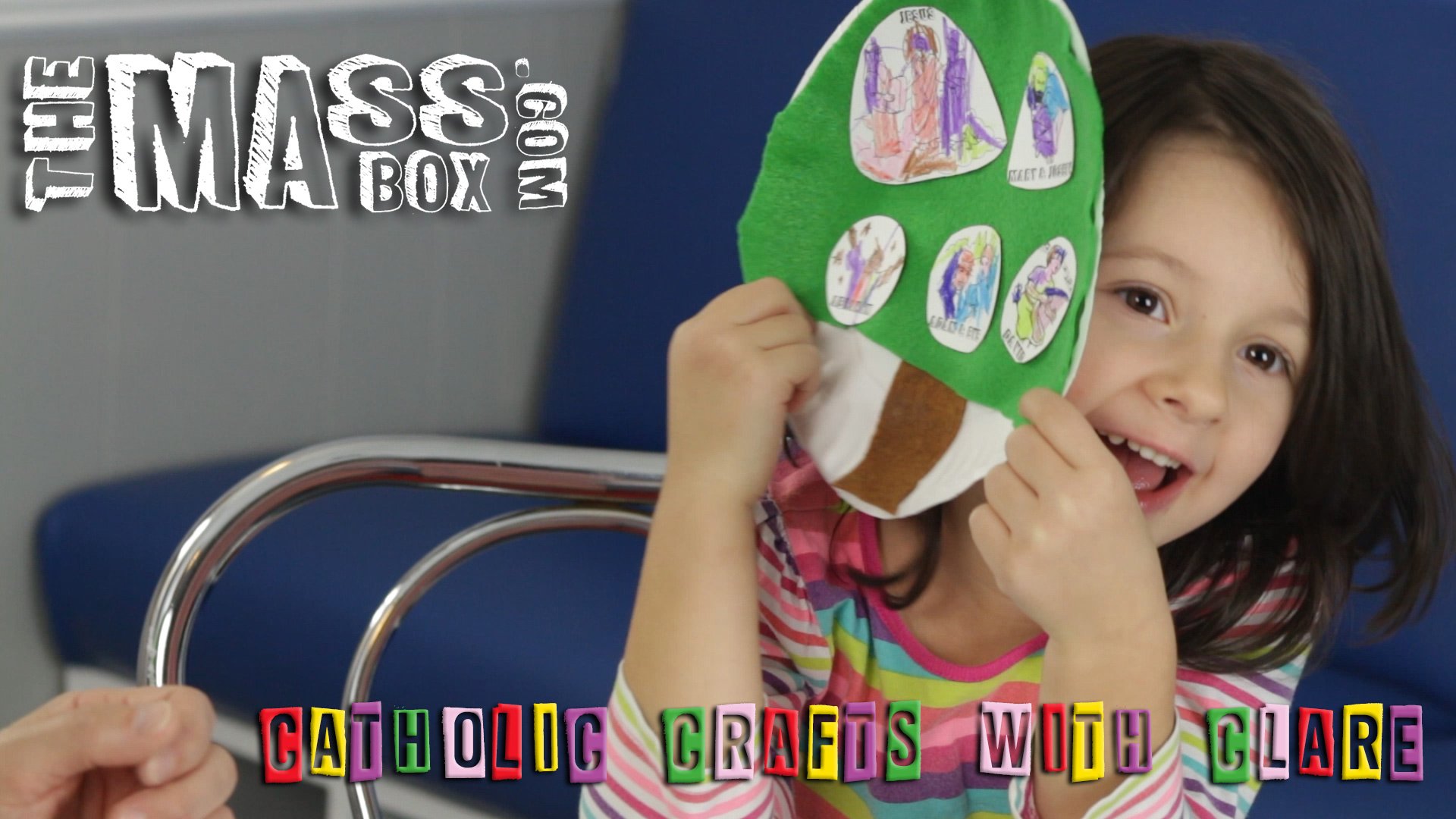 The Mass Box is a monthly subscription service that provides weekly magazines for every Sunday/ Holy Days for that month filled with activities, coloring pages, and mass readings. Also included in the Mass Box are crafts for each week and a SuperBook DVD. Every week you get an email of a how-to video along with detailed picture instructions for every craft making it super easy to understand and hopefully avoid any frustrations.
There are several subscription options available. You can get a subscription for just one child or you can get up to four children. There are also options for large groups and a Lite version. You can learn more about their products at www.themassbox.com.
I had the pleasure of trying out the March box. Here is what was inside…
I have one for four kids. One thing I really like about this subscription box compared to others is that all the different activities are very neatly separated by baggies and very clearly labeled. Everything you need for each week is in its own bag. Another awesome thing is all the material you need are included, even glue!
The first week (March 4th) was about Jesus getting upset in the temple. The craft for this was making tables and making braided whips.
This is what the inside of the magazines look like…
The third week's craft was making wheat bookmarks. We did this after Mass. It was a great way to reinforce what was talked about at Mass.
The SuperBook DVD is a very impressive addition to the Mass Box. It's very well made and great quality graphics. My children loved watching this. You can learn more about the SuperBook on their website.
My overall thoughts:
I really enjoyed this subscription box and I highly recommend this for any Catholic household with kids. This is a fun and easy way to teach the faith to our children. There are engaging activities for my 3 years old and 8-year-old so I will say it is great for a variety of ages. All my kids really liked the crafts and bringing their magazines to church. It helps with keeping them busy during Mass and helped my oldest to follow along. I am definitely going to continue with this subscription box.
Easy to do, everything included, keeps the kids busy during Mass, we can all grow closer to God. Overall this is great for large families.
If you would like to subscribe to The Mass Box, please enjoy 15% off with my coupon code: LIFT15
Please share/ pin this post!